Every year, on January 5th, the Three Wise Kings arrive in the port of Barcelona from the Netherlands on their ship, the Santa Eulalia. They then process through the city of Barcelona in a great cavalcade, with all their friends, throwing candy to the children — some fifteen tons of it.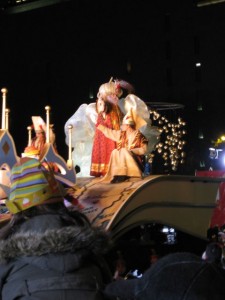 There's Melchior.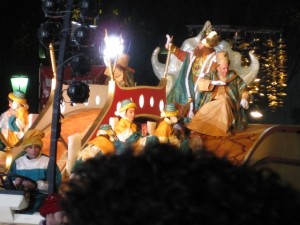 And Gaspar, accompanied by my favourite Bollywood soundtrack album.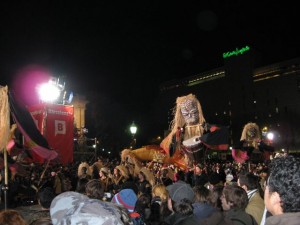 And then with much fanfare…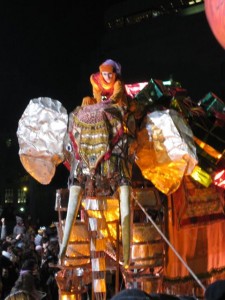 …And one of Hannibal's elephants, last but not least…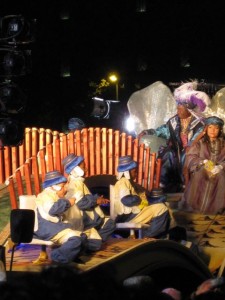 …Comes Balthazar!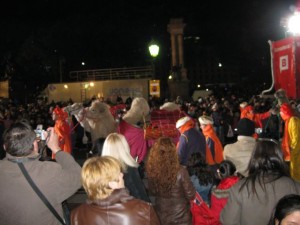 He's followed by a few camels.
  (Okay, the part about the Netherlands was a joke.)
  Happy Epiphany!