I finished making two more kinds of cookies today, Uly, or Vosí hnízda (Czech beehive cookies) and a type of sandwich cookie called an Amadeus cookie. For both, I began by making Lillian Langseth-Christiansen's Suvaroffs, from the Gourmet Magazine Old Vienna Cookbook. They would form the base of the Uly, and the "bread" for the sandwich cookies.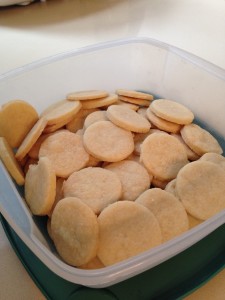 Then I made a paste of marzipan, pistachios, and kirsch to fill the sandwich cookies.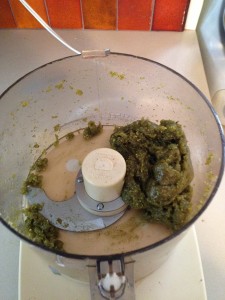 The cookies were dipped in a chocolate glaze, then left to cool.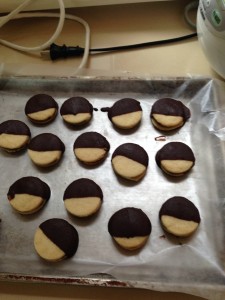 All the Uly recipes on the internet seem to used crushed biscuits for the "hives," except this one, which used walnuts, so it became my inspiration. I made a half recipe of the walnut dough, and it seemed a little sticky, so I added a couple of tablespoons of cocoa, and some breadcrumbs. I'd add the former again, but I don't think I needed the latter. Then I shaped them in my Uly mold, given to me by my very kind cousin (who can bake me into the ground, so to speak), Erika Pick.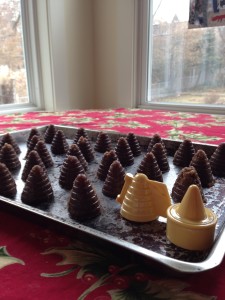 I filled them with a buttercream made from a stick of butter, an equal weight of icing sugar, and a tablespoon of rum. Then I filled the hives, and affixed them to the suvaroffs. Yum!