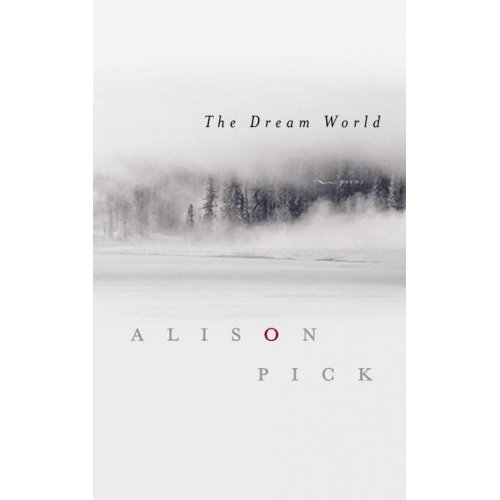 My cousin Alison's second book of poetry was released on March 18th. I love what she had to say about it here:
The Dream World was written over a five-year period during which my partner and I moved from the mainland to Newfoundland and back again. To change place is to stir up the concept of home, both real and imagined: homes inhabited, homes lost, homes we only ever longed for. Landscape is a door that opens onto desire, and many of these poems come from the struggle for belonging, in a particular location and in the physical world in general. This is my third book, and I was interested in exploring the frontiers of language, the place where words fall down in the face of the numinous, where both our feelings and what lies beyond human experience seem fundamentally unsayable. Finally, I was reading as widely as possible in the Humanities during the writing process, and I wanted to push the life of the mind up against poetry (which for me had previously been an intuitive and visceral enterprise). The Dream World is a collision of thought, feeling, and imagination, a world with borders wide enough–I hope–to encompass it all.       
Eager to read more? Here's where you can buy it.