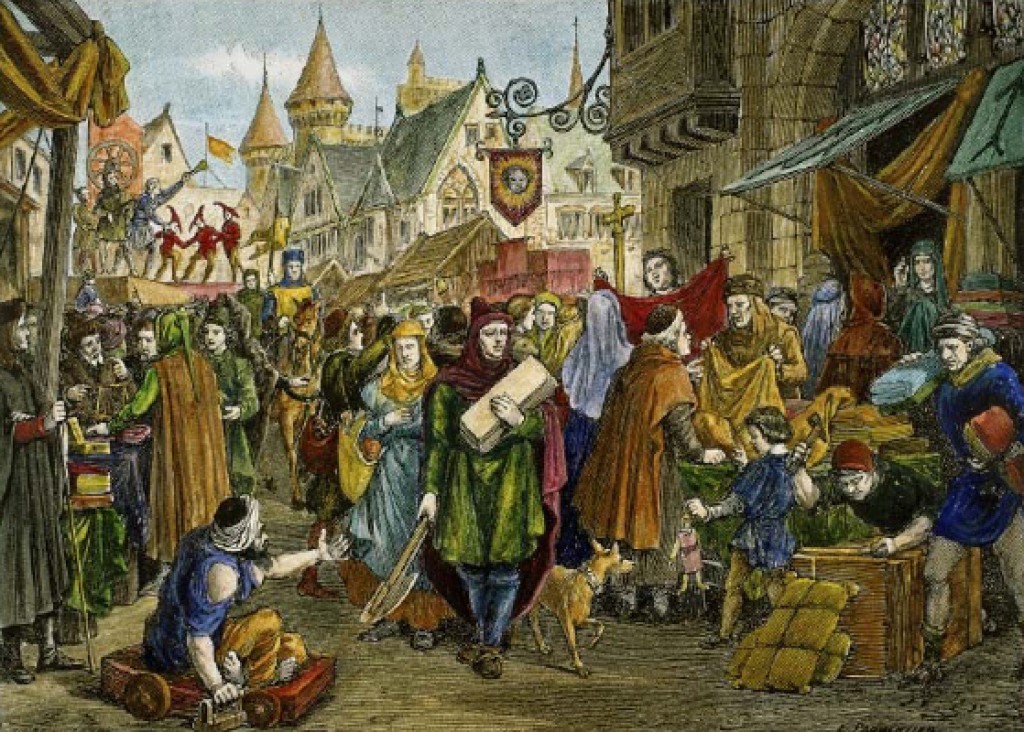 The books have been signed, the taxis boarded for O'Hare, but before we all move on to the next adventure, I wanted to write about few of the things I learned and lessons I valued from yesterday's conference, "Medieval Imaginings: A Celebration of Historical Fiction." Organized by Barbara Newman as one of the last events sponsored by a Mellon grant that has brought so many exciting ways to think of the Middle Ages, not only to Northwestern University, but to all of us in the Chicago area, the day gathered together students and teachers, historians and literary scholars and writers, as well as a few people who were all of the above.
Cecelia Holland, last but not least, was my favourite part of the day. She read a few passages to us from her 1997 novel about the Templars, Jerusalem, and every time she stopped, I wanted to shout, "No! Keep reading! I have to know what happens next." But even more than that, she talked about how, when you write about the past, the past must connect to the present. The past is gone; we are here, and it is for us that we are writing. Before she started reading, she spoke about the place she was in when she began the book, about teaching prisoners how to write, about how she loved them and how they were desperate and hardened, hopeless and full of longing, and how writing gave them the chance to be themselves again. We could see those prisoners in the Templars she described, Rannulf and Mouse the rest.
I learned other things too. From a thoughtful discussion of sources and the uses we make of them between Paul Strohm and Bruce Holsinger (whose Invention of Fire we eagerly await), I discovered that I am more fearful of the claims made by historical biography than historical fiction. I know this comes from reading Robertson Davies's What's Bred in the Bone as an impressionable youth. Its twin story lines of biographer and subject force us to recognize all that the biographer can never know. I learned that my own initial stirrings of an idea to write a novel about the medieval pilgrimage to Compostela must have begun very close to my reading of Sharan Newman's novel with the same theme, Strong as Death.
We spent a little too much time talking about Dan Brown. We don't get upset when someone writes something wrong about the Middle Ages that sinks like a stone; we get upset when it sells a lot of copies and makes a lot of money. My own explanation, not voiced at the conference, for the popularity of The DaVinci Code (and 50 Shades, and Harry Potter) is that they are easy to read, their themes and claims are big, and they satisfy a longing we have for a shared text, now that the Bible no longer fills that space. One question that came up over and over again was whether we are doing the right thing, drawing on the past for the needs of the present, slicing it up and making stories out of it with beginnings, middles, and ends; with character arcs and conflict resolved. What if people read what we write and…believe us? And what if we're wrong? As we are, as we all are because, remember what Cecelia Holland said: the past is gone. My serious answer to this question is that I would not put my name on any piece of writing I was not prepared to stand behind, with all of its longing, and failure, to hear and convey a voice that is not my own. This is as true of my historical as my fictional writing. My flippant answer (But felt no less strongly. Maybe felt more strongly.) is that, who cares if it is wrong and they believe it? The only problem would be if, "and they believe it," meant, "and so they stopped telling stories of their own." Of course it is wrong. I read a history and I tell a history, then you read it and out of that your own history emerges, and together a great chain of stories continues to grow, connecting us and allowing us to share in each other while becoming more thoroughly our selves. Long live stories, and the people with the courage to tell them, and believe them.
I think the writer at the conference may have been the best historian in the room.